Happy New Year 2020!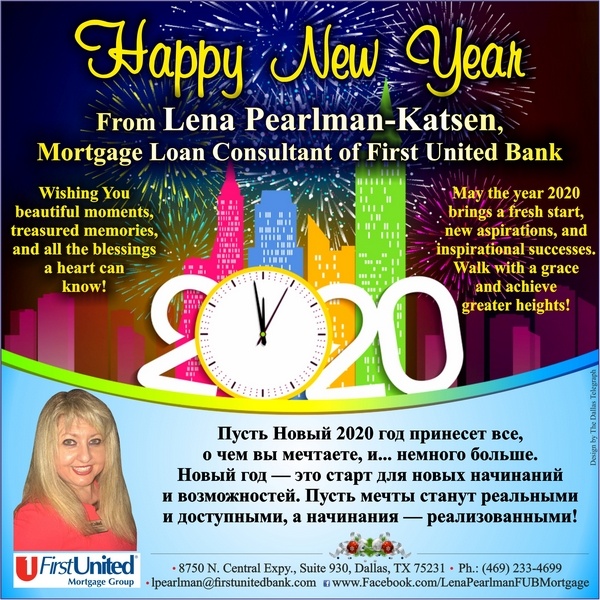 From Lena Pearlman-Katsen, Mortgage Loan Consultant of First United Bank
Wishing You beautiful moments, treasured memories, and all the blessings a heart can know!
May the year 2020 brings a fresh start, new aspirations, and inspirational successes. Walk with a grace and achieve greater heights!
Пусть Новый 2020 год принесет все, о чем вы мечтаете, и… немного больше. Новый год — это старт для новых начинаний и возможностей. Пусть мечты станут реальными и доступными, а начинания — реализованными!
8750 N. Central Expy., Suite 930, Dallas, TX 75231
Ph.: (469) 233-4699
www.Facebook.com/LenaPearlmanFUBMortgage
This page: https://wp.me/p8laHY-jk3