Дорогие читатели The Dallas Telegraph!
В связи с пандемией коронавируса все наши ресурсы перебрасываются на то, чтобы доносить до Вас местную и федеральную информацию по ситуации с коронавирусом. Все последние новости можно найти на:
(1). Странице издания на Facebook: www.Facebook.com/DallasTelegraph/
(2). В группе на Facebook: Russian Dallas — Русский Даллас.
Этот материал посвящен изменению графика работы, оказания услуг и помощи местными бизнесами.
Детский садик «Солнышко» и Марина Липовецкая сообщают:
"Dear Parents, I wanted to let everyone know that we are still open during this time and we have been taking extra precautions to keep your children and our staff safe. Parents at this time we ask that at drop off to ring the bell and we will bring your child inside as well as bring them back to you when it is time for pick up.
We have been checking the children's temperature upon arrival and appreciate the patience of our parents as we bring your child inside safely. We have been working to keep the classrooms clean and have been consistently disinfecting all surfaces to ensure a safe environment for your children.
We are currently open with our regular hours from 7 am – 6 pm. Stay safe and we hope to see you all soon." If you have any questions — call: (469)467-9922!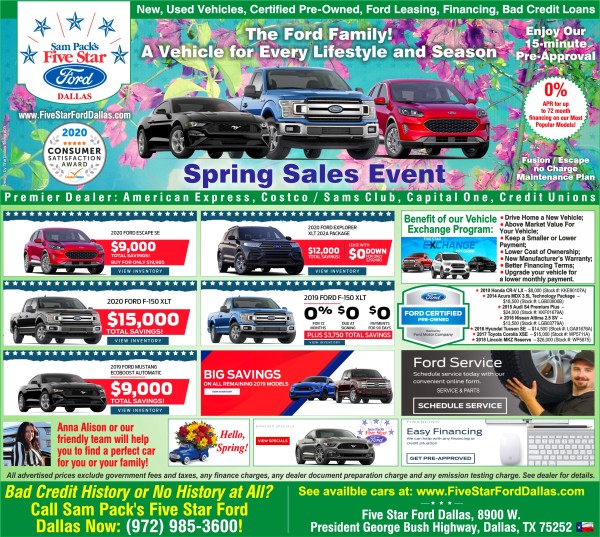 Автодилерство Sam Pack's Five Star Ford Dallas сообщает:
"Five Star Ford Dallas is following all the guidelines set by the CDC and we have gone one step further! Our staff is ready to help shoppers 'Shop And Buy At Home'. Our goal is to help people take advantage of Ford's current incentive of 0% for 84 months on all remaining 2019 models with no payment for 120 days if financed through Ford Motor Credit (Until March 31st, 2020)! Browse our inventory from the comfort of your home. Find your next vehicle: https://www.fivestarforddallas.com/
The Five Star Performance team is ready to bring your purchase right to your home! Shop and Buy at Home! Call 972-985-3600 to learn how we are helping car shoppers take advantage of Ford's newest incentives!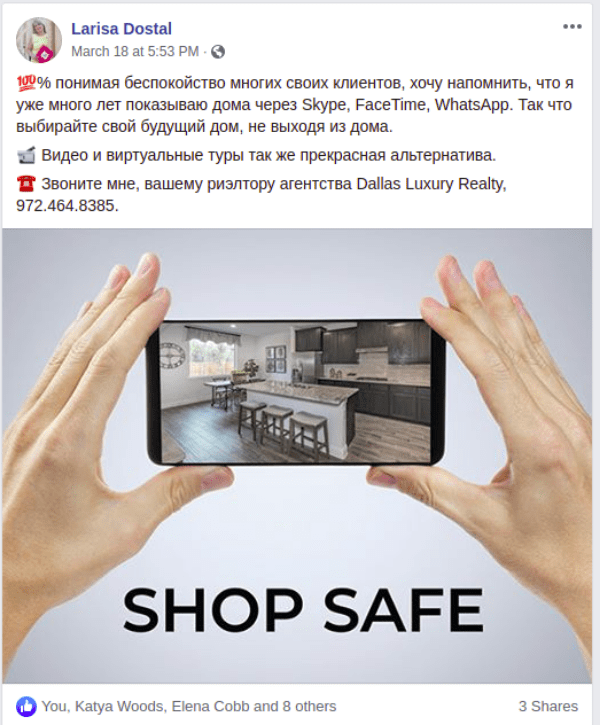 Russian Speaking Realtor in Dallas – Larisa Dostal Dallas Luxury Realty сообщает:
«Понимая беспокойство многих своих клиентов, хочу напомнить, что я уже много лет показываю дома через Skype, FaceTime, WhatsApp. Так что выбирайте свой будущий дом, не выходя из дома. Видео и виртуальные туры —также прекрасная альтернатива. ☎️Звоните мне, вашему риэлтору агентства Dallas Luxury Realty: (972) 464 – 8385».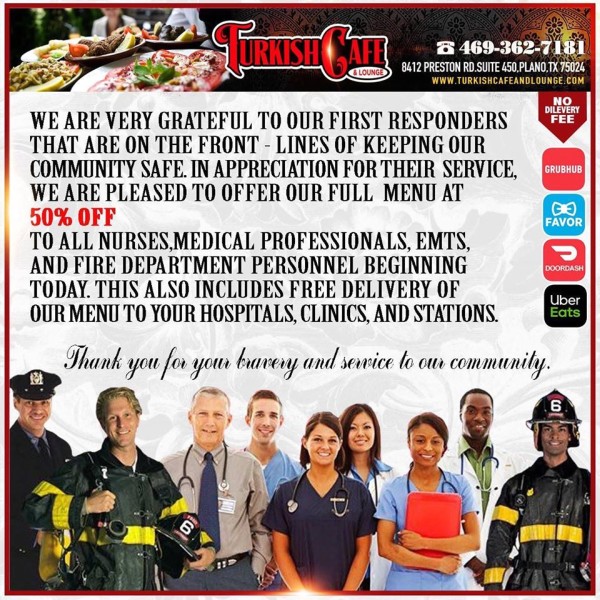 Turkish Cafe and Lounge и Mehmet Shon Celik сообщают:
"Dear friends! Our kitchen and curbside pick up are open till 11 pm Sunday -Thursday and Friday – Saturday kitchen open until 1 am! We know you crave your favorite flavors from the Turkish Cafe & Lounge! Call us at 469-362-7181 for a curbside pickup or place your order through DashDoor, UberEats, GrubHub and Favor for fast delivery! Turkish Cafe& Lounge is thankful for your business!
We are very grateful to our first responders that are on the front-lines of keeping our community safe. In appreciation for their service, we are pleased to offer our full menu at FIFTY PERCENT OFF to all nurses, medical professionals, EMTs, and fire department personnel beginning today. This also includes free delivery of our menu to your hospitals,clinics, and stations. Thank you for your bravery and service to our community…"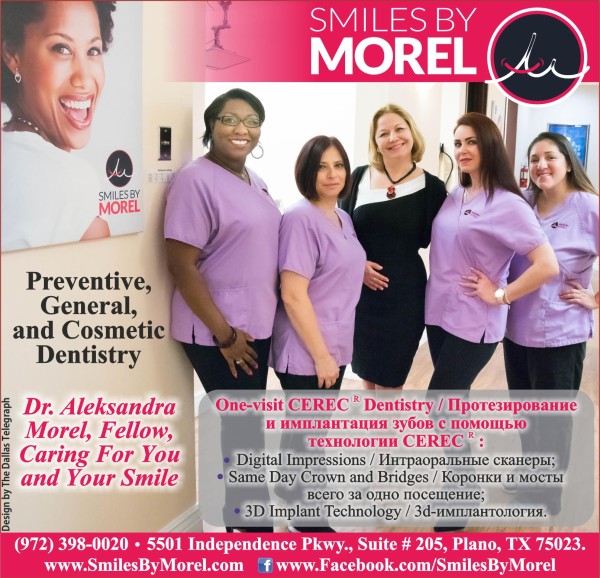 Доктор Александра Морель и стоматологическая клиника Smiles By Morel сообщают:
Important update from Dr. Aleksandra Morel and Smiles By Morel to respected customers and friends: "Emergency treatment will be provided during temporary office closure. Call: (972) 398-0020."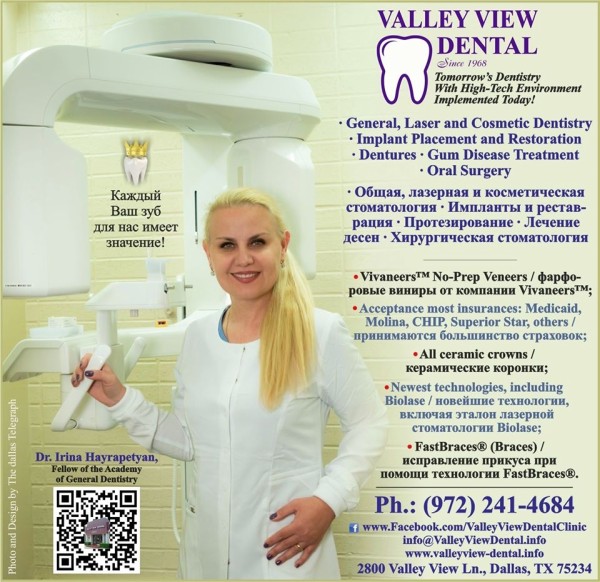 Доктор Ирина Айрапетян и стоматологическая клиника Valley View Dental сообщают:
"Valley View Dental follows and cooperates with the latest restrictions implemented due to the COVID-19 outbreak. These were put into effect on March 21, 2020 in Dallas County by Dallas County Judge, Clay Jenkins, by performing only emergency treatment to our patients. In case of Dental Emergency, you can call our office: 972-241-4684."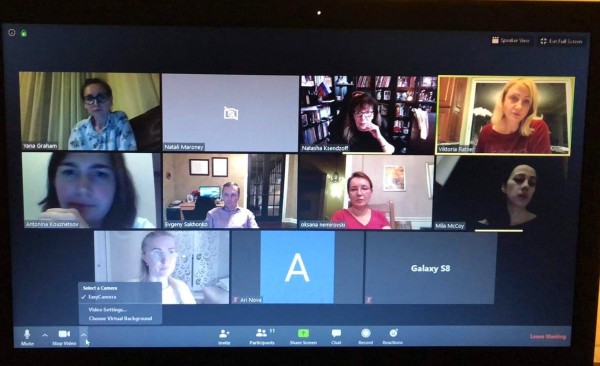 Russian School of Dallas и Наташа Ксендзова сообщают:
«Как и все школы страны мы переходим на дистанционное обучение. 21 марта наша школа работала впервые в дистанционном режиме! Учителя готовились всю последнюю неделю — ежедневно! Мы провели три урока с переменками, все как и офф лайн. Спасибо огромное родителям за прекрасную техническую поддержку наших учеников! До встречи в следующую субботу!» Звоните в Русскую школу Далласа: (214) 354-7674.

Виктор Корби и Victor Corby Insurance Agency продолжают свою работу:
На любые вопросы в отношении страховки вы можете получить ответ, позвонив по номеру: (214) 336-1325.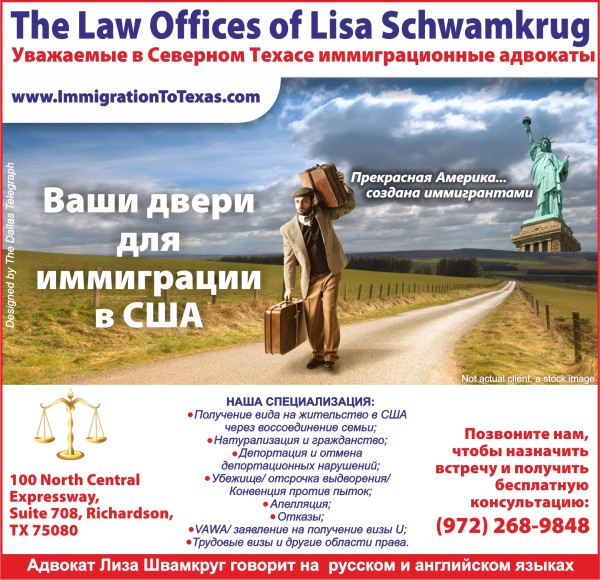 The Law Offices of Lisa Schwamkrug – Immigration Attorney сообщает:
«В связи со сложившейся ситуацией по распространению вируса COVID-19, наш офис закрыт для посетителей. Консультации будут проводиться только по телефону или онлайн. Прием документов производится через почтовый ящик возле двери. Будем рады вам помочь, пожалуйста, звоните: (972) 268-9848. Благодарим за понимание».
Специалист по налогам Виктория Семпокрыл сообщает:
Cроки уплаты налогов в США продлены на 90 дней. С любым налоговым вопросом вы можете позвонить: (214) 232-8449.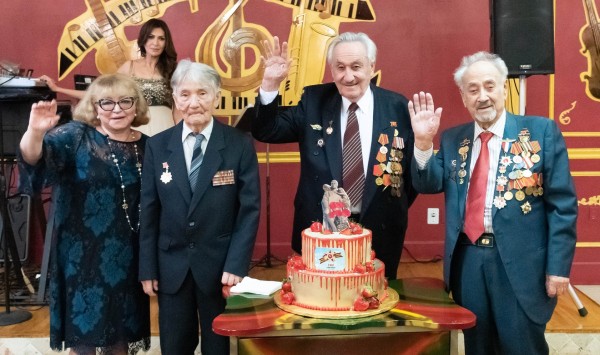 Пансионат для пожилых людей в Далласе «Шалом» (Dallas Omni Care) сообщает:
Important update from Lala Schmitz: "If you know any elderly or those with compromised health who have no family and not able to cook for themselves or get the groceries in 10 miles radius from zip code 75044, please let me or Ella Borodyansky know. We can deliver few meals a day starting Monday. Stay healthy ❤️"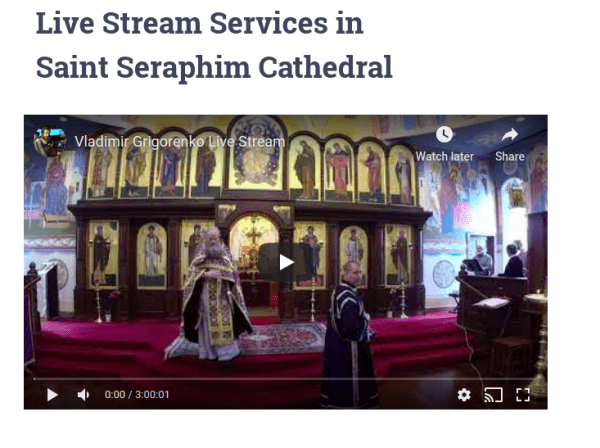 Онлайн богослужения церкви Святого Серафима в Далласе доступны на веб-сайте собора: https://www.stseraphim.org/
В это непростое для каждого время, мы рекомендуем по-возможности поддерживать местные русскоязычные бизнесы. Будьте здоровы!