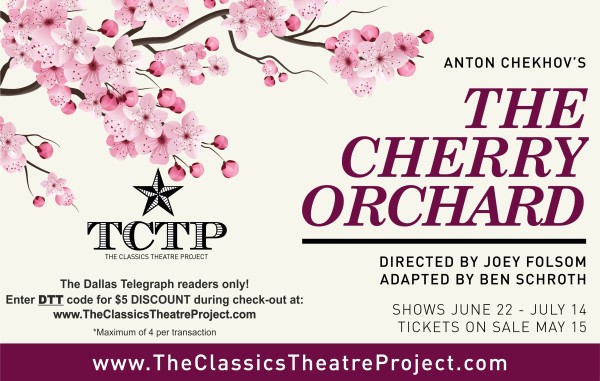 🆕The Dallas Telegraph readers only!
🎉Enter DTT code for $5 DISCOUNT during check-out at:
www.TheClassicsTheatreProject.com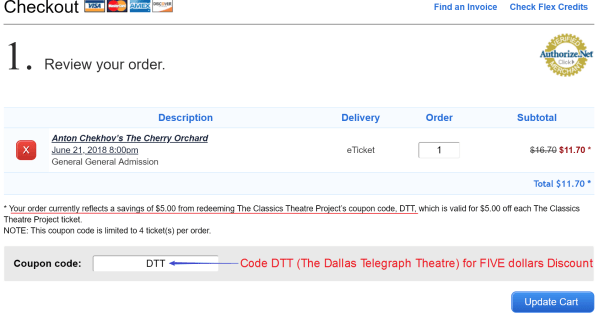 The Classics Theatre Project's Artistic Director Joey Folsom announced casting and creative team details for the Company's inaugural production, in a new adaptation by Ben Schroth of Anton Chekov's The Cherry Orchard. The Cherry Orchard, directed by Joey Folsom, will run June 21 – July 14, 2018 in the Kim Dawson Theatre at the The Trinity River Arts Center. The ensemble cast features Emily Scott Banks as Lyubov, Stan Graner as Gaev, Matthew Eitzen as Yepikodov, Francis Fuselier as Firs, Sterling Gafford as Trofimov, Taylor Harris as Lopakin, Gretchen Hahn as Barbara, Courtney Mentzel as Anna, James Hansen Prince as Pishtchik, Mary-Margaret Pyeatt as Charlotte, Rachel Reininger as Dunyasha, and Dean Wray as Yasha.
The creative team, in addition to Joey Folsom as Director, includes Ryan McBride as Production Designer. The Classics Theatre Project is nonprofit organization managed by Joey Folsom as Artistic Director and Gregory Patterson as Executive Director with Anthony Fortino, CPA, as Director of Finance, and Will Hudson as Director of Social and Digital Media. The Company's Board of Directors is led by President, April Bosworth, Vice-President, Stan Graner, Secretary, Debbie Staggs and board members Judy Birchfield, Adam Litwin, Dawn Mickey, Gabe Nicolella, and Dennis Yslas. The Advisory Board consists of Maureen Anderson, Nancy Brenner, Mary Carpenter, Jennifer Martinez, Corky Pledger, and Andrea Redmon.
Individual Tickets to The Cherry Orchard, went on sale, Tuesday, May 15 and available by calling (469) 652-6614 or online: www.theclassicstheatreproject.com. Tickets are $25 for general admission. Preview ticket prices (June 21 and 22) are $15.
Widely regarded as an influential classic of 20th century theatre, The Cherry Orchard is playwright Anton Chekhov's last work, written in 1903 and set against the backdrop of the socioeconomic changes taking place in Russia in the mid-19th century with the rise of the middle class, the abolition of serfdom and the decline in the power of the aristocracy. Centering on the inevitability of change and the reaction to, it is a work Chekhov described as a comedy and its first director (Konstantin Stanislavski) declared a tragedy for the plain man, with that duality fascinating those mounting it and audiences for generations. In the play, a family finds itself unable to save its estate and beloved cherry orchard when nostalgia for a fictitious golden age, desire for the safety of dated familiarities and an ignorance of youth and responsibility combine to create, as director Joey Folsom coins it, "the action of inaction" against looming economic and social ruin.
About the Director: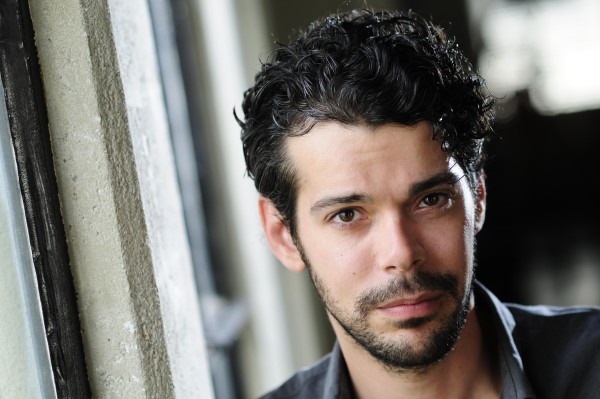 Joey Folsom is the Artistic Director of The Classics Theatre Project. Joey recently appeared in Brick Road Theatre's The Cradle Will Rock. His recent credits include Lenny in Lenny Bruce is Back, Odysseus Rex in Year of the Rooster (Upstart Productions) Hank Williams in Hank Williams: Lost Highway (WaterTower Theatre), George in All My Sons (WaterTower Theatre), Danny in Danny and the Deep Blue Sea (Broken Gears Project Theatre). His numerous television/film credits include Camera Store, Cronus, Soul Frackers, Arc, and The Intangible Truth of Chance Malloy. He was the Artistic Director of Upstart Productions, and recently produced an acclaimed production of Lefty for Upstart, directed by David Meglino. Joey has won numerous awards and is a graduate of the University of North Texas with a Bachelor's degree in performance.
About the Adaptor: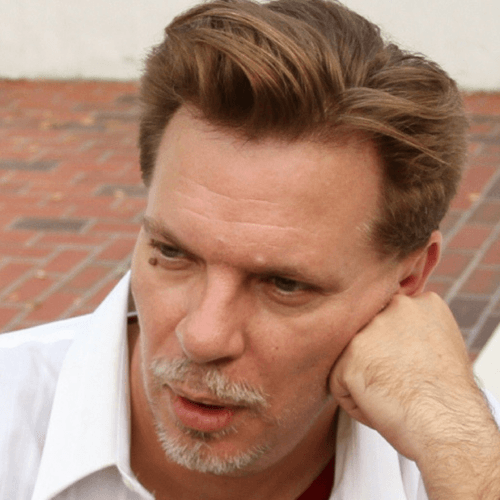 Ben Schroth is an award-winning North Texas actor, director, technician and playwright. Ben's comedy, Sherlock Holmes Versus Godzilla, won the 2012 Steve Lovett Award for Outstanding New Work by a Local Playwright. Sherlock Holmes Versus Godzilla was revived at The Pocket Sandwich Theatre in August, 2013 and again in July of 2016. The sequel, Sherlock Holmes on Ice! also wowed Dallas audiences. Ben's short play, Secrets of My Prison House, premiered in 2013 at MILC, Irving, TX as part of their Theatre on the Edge Series. Secrets was nominated for the 2013 Steve Lovett Award for Best New Play by a Local Author. One Thirty Productions premiered Ben's Our Breakfast at the 2014 Festival of Independent Theaters, BHCC, Dallas, Texas. Ben's 10 minute-type monologue Tyler's Mom premiered at the YOLO Solo Fest in Dallas and moved on to the NTSU Theatre and then to Sundown Collaborative's Short Works Festival, in 2014. If I Am Good, Ben's noir murder thriller, was a 2013 finalist in the Arch & Bruce Brown Foundation new script competition. You Hear That? a new 10 minute comedy, premiered as a finalist of the 2016 PlayPride at Dallas' Bishop Arts Theatre Center. Ben's raw fairy tale, Little Red, won a spot in Pegasus Theatre's inaugural Fresh Reads festival – only three plays were so honored. Ben's Sci-Fi comedy Ganymede, won the Wordsmyth Texas Playwrights Festival in 2018.
About the Cast: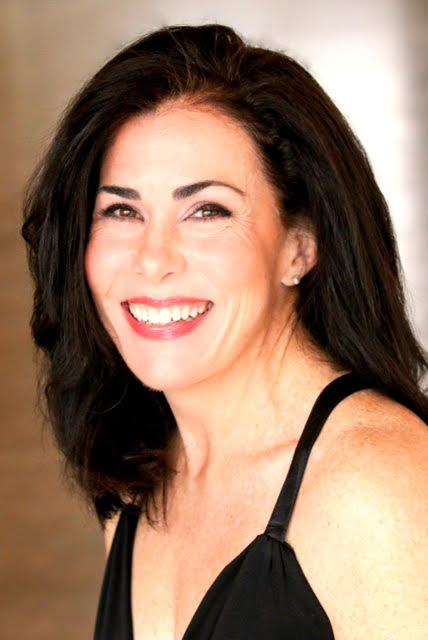 Emily Scott Banks* (Lyubov) starred in Jacob Marley's Christmas Carol at Stage West, and directed Stage West's Life Sucks, Stupid F*cking Bird, An Iliad, and The (curious case of the) Watson Intelligence. Her many area directorial credits include the critically acclaimed The Gospel According to Thomas Jefferson, Charles Dickens, and Count Leo Tolstoy: Discord; The Big Meal and The Adventures of Tom Sawyer for WaterTower Theater, Fix Me, Jesus for Theatre Three; Ladybug, Ladybug Fly Away Home for Contemporary Theatre of Dallas, The Heiress for Mainstage Irving-Las Colinas, Doubt and W;t for Theatre Arlington, and Gee's Bend for African American Repertory Theatre. Emily has won numerous awards for her work, including multiple DFW Critics' Forum Awards for acting and directing, and Best Actress of the Year nods from Dallas Observer, D Magazine, TheaterJones and others. Favorite roles include A Country Life, Our Town, Boeing-Boeing, A Most Dangerous Woman, The Normal Heart, Ghost-Writer, Booth, and two of her all-time favorites – Marley and The Clean House at Stage West. Emily received her BFA from the University of Texas at Austin, has been a student of the Meisner Technique with Terry Martin for over a decade.
Stan Graner (Gaev) has performed regionally at Amphibian Stage Productions, Brick Road Theatre, Casa Mañana, Circle Theatre, Contemporary Theatre of Dallas, Garland Summer Musicals, Kitchen Dog Theatre, Lyric Stage, One Thirty Productions, Stage West, Stolen Shakespeare Guild, Theatre Arlington, Theatre Three, Uptown Players, and WaterTower Theatre. Stan is the recipient of a DFW Theater Critics Forum award, several Column Awards, and was honored to be invited back to his alma mater Texas Wesleyan University in 2008 to perform an evening of Broadway songs. He serves on the Board of Directors of both The Classics Theatre Project (TCTP) and WaterTower Theatre.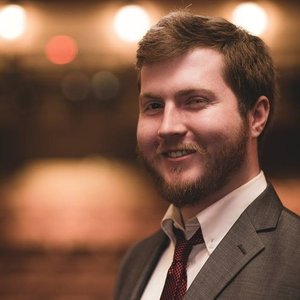 Matthew Eitzen (Yepikodov) has appeared in Picasso at the Latin Agile (Resolute Productions), Waiting for Lefty (Upstart Productions), Blisters (Echo Theatre), and several productions with Oklahoma Shakespeare in the Park including King Lear, Antony and Cleopatra and Measure for Measure. He received his BFA in Drama from the University of Oklahoma.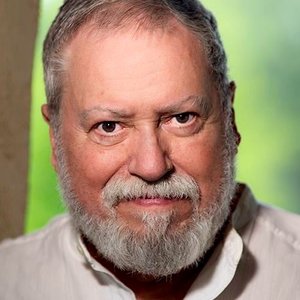 Francis Fuselier (Firs) recently appeared in The Cradle Will Rock for Brick Road Theater after two years as Kris Kringle in Miracle on 34th St. for Dallas Children's Theater. After nearly 30 years in Dallas, Francis has worked with most of the theater companies in town, including The Dallas Theater Center, Lyric Stage, Theater Three, Undermain Theatre, WaterTower Theatre, Kitchen Dog Theatre, Second Thought Theatre, Uptown Players and many others. Winner of several acting awards, he's done seven summers with Shakespeare Dallas, five with the Nebraska Shakespeare Festival, commercials, film, and work with Funimation, dubbing Anime.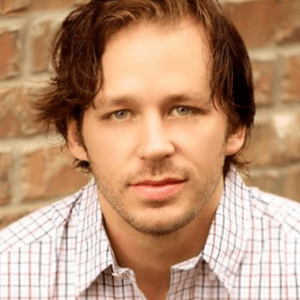 Sterling Gafford (Trofimov) is a Marine Corps Veteran and studied Philosophy and Physics at the University of North Texas. He has appeared in numerous Music Theatre of Denton productions including Spamalot (Galahad, et. al.) and Young Frankenstein (Ziggy). He co-starred as Jim in the Theatre Three production of The Glass Menagerie, as Mr. Mara in the Dallas Children's Theatre production of Miracle on 34th Street, as Black Stache in The Firehouse Theatre's production of Peter and the Starcatcher and as Ned in Uptown Players' acclaimed production of The Nance. He's a cryptocurrency enthusiast and dabbles in film production, in front of and behind the lens.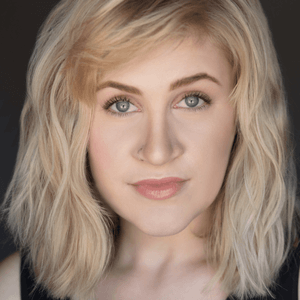 Gretchen Hahn's (Barbara) credits include: Antony and Cleopatra (Oklahoma Shakespeare in the Park), A Streetcar Named Desire (North Texas Rep. Theatre), Medea Myth (PrismCo. Movement Theatre), Ordinary People, Summer and Smoke (University Theatre), Middletown, Eclipsed. TV/Film credits include: Murder Made Me Famous (AMS Pictures), Stuck, Get With The Program, #howtohideadeadbody. Gretchen holds a BFA in Acting from The University of Oklahoma and is represented by BK Talent Agency.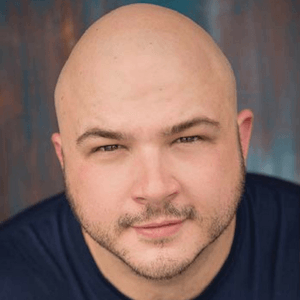 Taylor Harris* (Lopakin) is an accomplished film, television and stage actor having appeared in numerous productions with the Utah Shakespeare Festival including As You Like It, Rome & Juliet and Midsummer Night's Dream. In Dallas, Taylor has performed with the Dallas Theatre Center (Colossal, Sherlock Holmes), Undermain Theatre (The Flick) and Second Thought Theatre (Othello). He received his MFA from Southern Methodist University and his BFA from the University of Central Oklahoma.
Courtney Mentzel's (Anna) recent credits include: As Dreams Are Made On (Prism Movement Theatre), Bat Boy The Musical (OutCry Theatre), One Minute Play Festival (Kitchen Dog Theater), Scrooge (Pocket Sandwich Theatre), Don Quixote (Hip Pocket Theatre), The Old Lady Who Lived in the Cowboy Boot (Billy's Globe House), Jonah (Undermain Theatre), Cat in the Hat (Plano Children's Theatre), Peacemaker (Theatre Britain), and Avenue Q (Lakeside Community Theatre). She holds a BFA in Acting from Hardin-Simmons University and is represented by Grogan Management.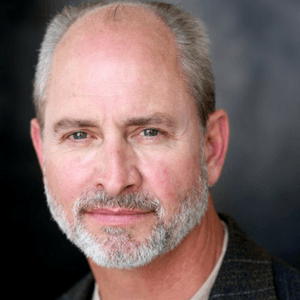 James Hansen Prince (Pishtchik) is a stage and film actor, writer, and director, known for such feature films as Simple Men, Murder in the Heartland and Twisted Fear. He is the Founder and Artistic Director of The Core Theatre in Richardson, Texas. He has written numerous plays including Inferno: Fire at The Cocoanut Grove which ran for six weeks at the Boston Center for the Arts and Behind the Cotton Curtain: Remembering Medgar Evans.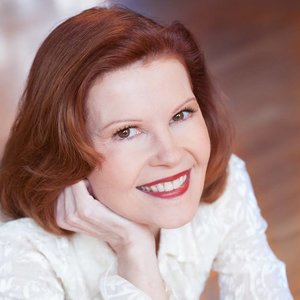 Mary-Margaret Pyeatt (Charlotte) has performed in theaters all over DFW, including WaterTower Theatre, Brick Road Theatre, One Thirty Productions, African-American Rep, Theatre Britain, Lyric Stage, Uptown Players, Theatre Arlington, and Dallas Theatre Center. Her credits include It's A Wonderful Life, The Grapes of Wrath, Grand Hotel, Peter Pan, A Man of No Importance, and The Nightingales.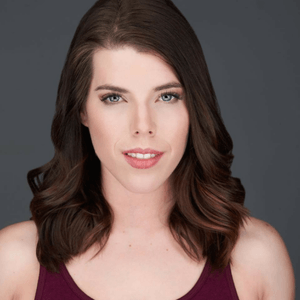 Rachel Reininger (Dunyasha) is a Dallas native. She was last seen as Moll in The Cradle Will Rock at Brick Road Theatre. Other credits include National Tour of Rudolph the Red Nosed Reindeer (Girl Elf) with Wishing Star Productions, Anything Goes (Bonnie), Pure Country (Ensemble/Dance Captain) at Lyric Stage, Chicago (Roxie Hart) with Mainstage Irving. Rachel graduated from Millikin University with her BFA in Acting.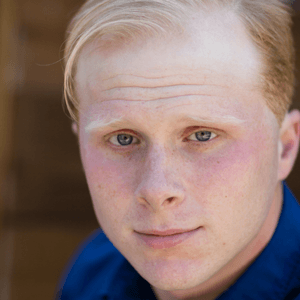 Dean Wray (Yasha) has performed throughout the DFW metroplex with Undermain Theatre, Shakespeare Dallas, Cara Mia Theatre Company and PrismCo. His credits include Three Sisters (Solyony), The Tempest (Caliban), and Richard III (Brackenbury) to name a few. He is a graduate of the New Orleans Center for Creative Arts and Southern Methodist University School of Theatre.
*member, Actor's Equity Association
About The Classics Theatre Project: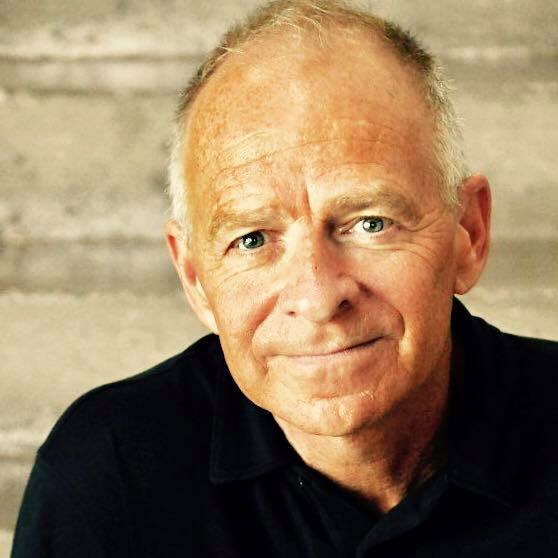 The Classics Theatre Project (TCTP) was founded by Gregory Patterson in 2018 with Joey Folsom and Bren Rapp. TCTP is a nonprofit organization whose mission is to produce plays of the 19th and 20th century by the great playwrights of those centuries. TCTP is a Dallas-based, professional theatre company led by Artistic Director Joey Folsom and Executive Director Gregory Patterson.
Gregory Patterson's 40-year career in nonprofit arts management has included senior development, marketing and communications positions with such organizations as The National Ballet of Canada, American Ballet Theatre, Los Angeles Opera, the Orange County Performing Arts Center and The Laguna Playhouse. He was the Director of Development, and later Managing Director, for WaterTower Theatre from 2008 – 2017. He is a member of the Association of Fundraising Professionals, holds his C.F.R.E (Certified Fundraising Executive) certification, and is a graduate of the University of Western Ontario. Joey Folsom is the Artistic Director of The Classics Theatre Project, and is one of Dallas' most sought after actors, directors, and producers, having appeared in numerous professional theaters across the DFW metroplex. He has appeared in numerous feature films, and is a successful screenwriter and film producer.